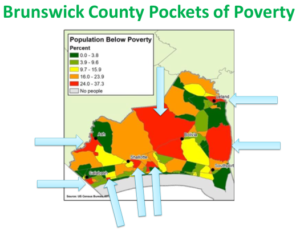 Upcoming Events
BWC World Food Day
October 15-17, 2021
BWC is hosting a countywide #givehealthy food drive in partnership with grocery stores to collect healthy foods which will be delivered to #foodheroes (distribution sites).
Why? Because in Brunswick County,
14% of the population lives in poverty
28% of children live in poverty
14% of the population is food insecure
7% of the population consumes the daily recommended number of fruits & vegetables
Goal: As part of international #WorldFoodDay, BWC is promoting countywide awareness of and taking action for those who suffer from hunger and for the need to ensure healthy diets for all.
To participate email BWC
To learn more about World Food Day, visit the Food and Agriculture Organization of the United Nations
Monthly Health Observances
Healthy Aging Month
National Food Safety & Education Month
National Childhood Obesity Month
National Recovery Month
Fall Prevention Week (September 20-24) click  Tips